Holidays of Eid ul-Fitr at RDCH : 1st to 4th May, 2022
The college authorities and specialist doctors will be available from 5th May 2022. To know details please contact with the colleges' and hospital's administration.
The Notice and any details of RDCH will be published and learned from the link below.
Link:
Rangpur Dental College of RCMCH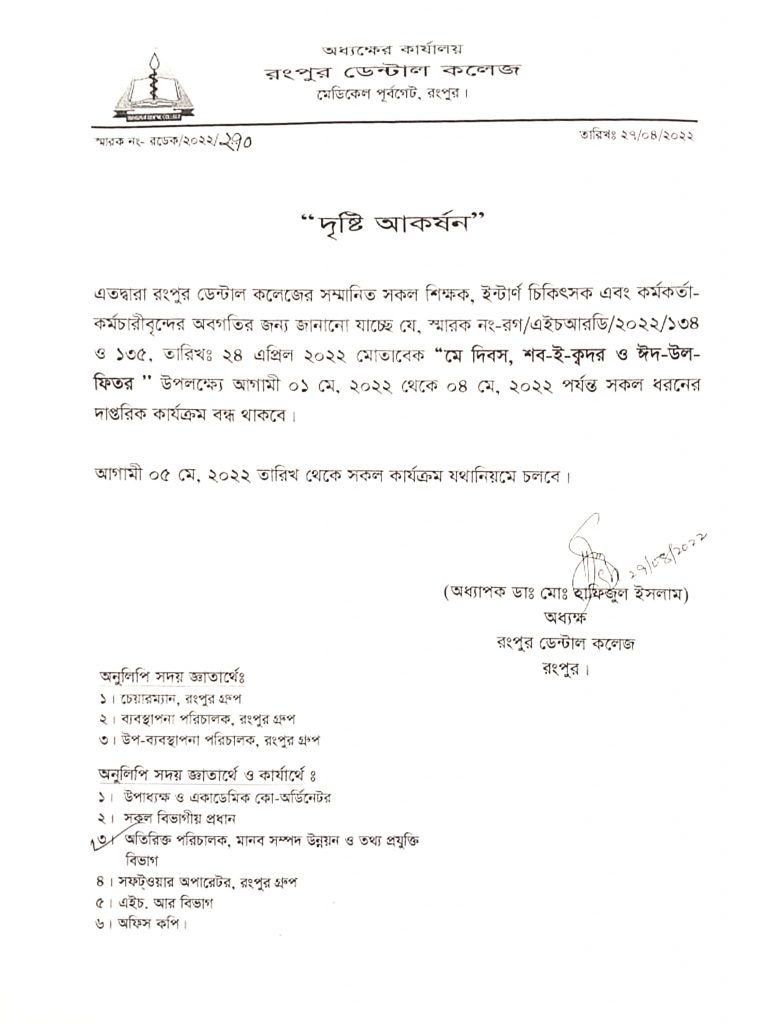 ○ Notice | 27-Apr-2022 |