Notice for National Mourning Day, 15th August 2022
All concerned may kindly be informed that the academic and administrative activities of the University will remain closed on 15th August 2022 on the occasion of the National Mourning Day of Bangladesh. There will be organised proper cultural activities to celebrate our National Mourning Day on 15th August 2022 and the Presence of all students, teachers and college authorities is highly appreciated.
All activities of the university will resume on 16th August 2022 Tuesday.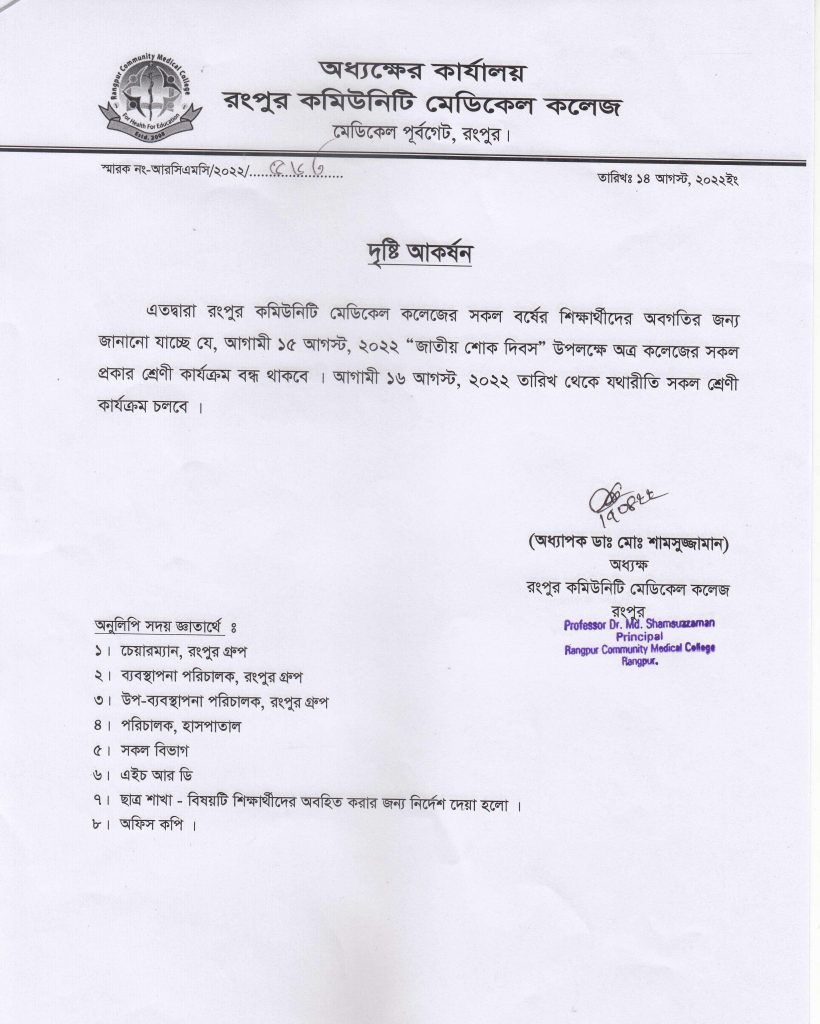 ○ Notice | 14-Aug-2022 |